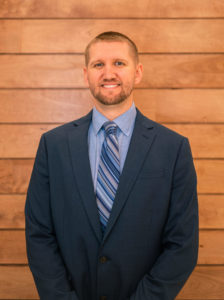 Dr. Reardon received his Doctor of Dental Surgery from The University of Buffalo School Dental Medicine where he graduated Cum Laude with Thesis Honors. Prior to joining a wink & a smile in 2018, Dr. Reardon practiced in a Level 1 Trauma Center in York, PA and a private practice in Boston, MA.
Dr. Reardon enjoys continuing his education through various classes and belongs to the local Spear Education Study Club.
Dr. Reardon lives in Great Falls, VA with his wife Stephanie (who also works in the dental field as an Endodontist). They recently welcomed their first child in April 2021.
In his free time Dr. Reardon enjoys golfing, watching movies (especially comic book movies), and traveling.
Fun Facts:
Where did you grow up: Troy, NY (upstate near Albany)
Favorite Sports Teams: New York Yankees & Tampa Bay Buccaneers
Fun Fact: While visiting Beijing, Dr. Reardon was mistaken for former NBA player Dirk Nowitzki and treated like a celebrity.
What does your profession mean to you: Smiling is such an important aspect of our daily lives. There is nothing more satisfying than treating a patient and seeing them smile afterwards.